Although many tourists head to Crete for its beaches with a day-trip to the ruins of Knossos, supporting the local wine and olive oil producers is an authentic experience that shouldn't be missed.
In the 1970s, tourism replaced agriculture as Crete's economic mainstay. Nowadays, most of visitors come through package tours, mainly attracted by the Greek island's amazing Mediterranean beaches. Along the way, the curious tourist will also soak up impressions of Crete's ancient history.
Griechenland Küche Tourismus Gerichte Speisen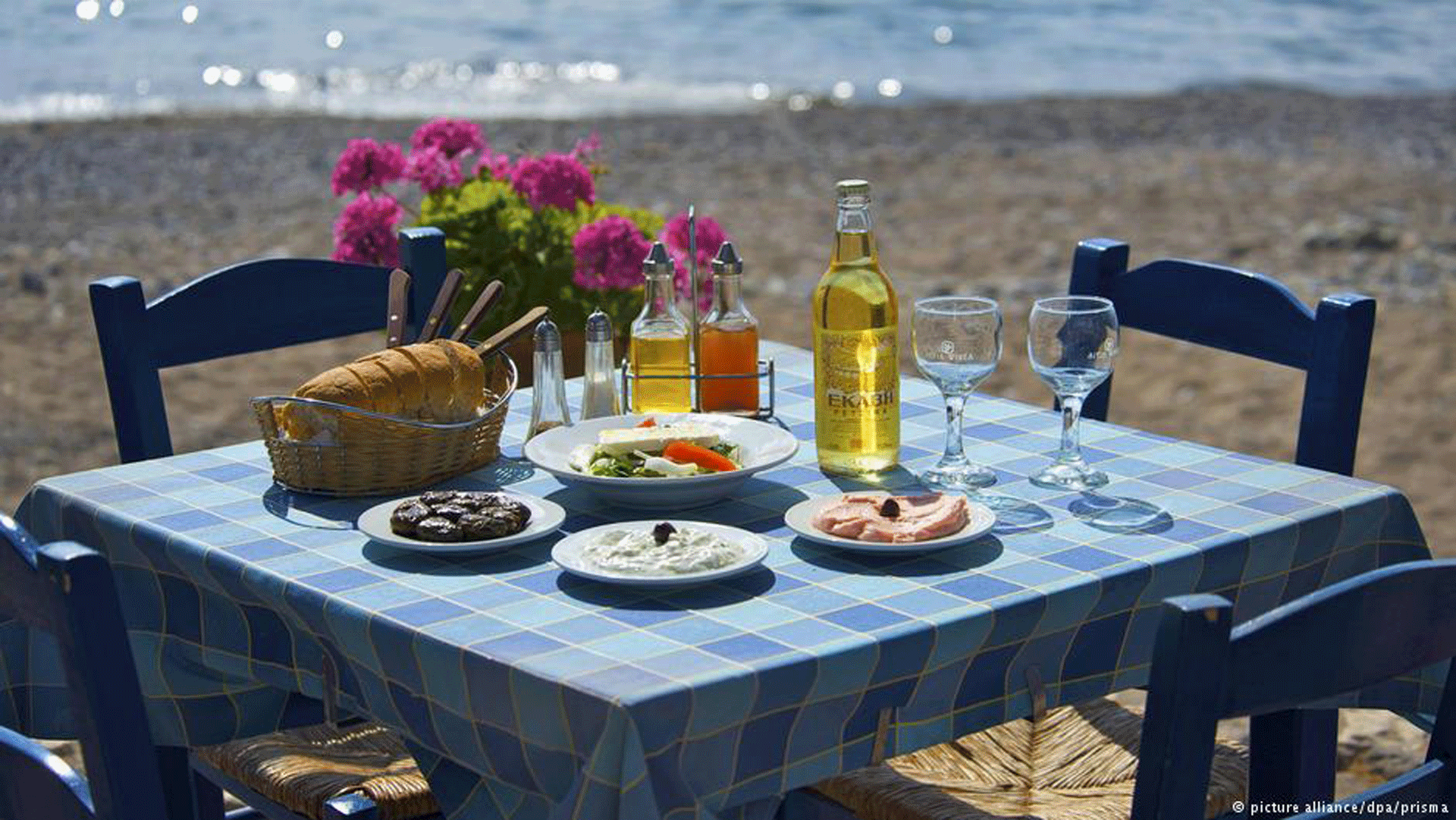 Knossos, the island's most famous archaeological site, has been dubbed "Europe's oldest city." A nearby site, the Minoan ruins of Vathypetro, boasts of some of the world's oldest wine presses and other artifacts demonstrating that olive oil and wine have been produced on the island for thousands of years.
Minoan wine press at Vathypetro in Crete
To this day, small farmers proudly preserve Cretan traditions. Despite the growth of tourism, viticulture and olive groves still play a significant role in the island's economy.
When tradition inspires renewal
Winemaking is also a centuries-old tradition at the Monastery of St. George Apanosifis. Perched up in the hills, just 30 kilometers (19 miles) from bustling Heraklion, the island's largest city, the monks' peaceful domain overlooks a typical Cretan landscape – a combination of vineyards and fields of olive trees.
Typical Cretan landscape with vine yards
Greeting our group of visitors is Reverend Dr. Athinagoras, a monk with an unusual background: He has a Ph.D. in Quantum Physics from Stanford University and used to be a university professor in California before he decided to become a monk and returned to his homeland.
Reverend Athinagoras was inspired by California's consciousness for organic food when he decided to commit to the monastery: "This brotherhood is very open-minded while showing respect for traditions: I found it provided good grounds to increase awareness in Crete."
Returning to the original taste of Crete
If awareness for organic food is an established trend in some areas of the world, there is still much work to do to change mentalities in Crete. Although farmers had traditionally developed methods to work around the land's arid conditions, "During the last decades, we became a bit spoiled: To solve a problem, we used pesticides," the monk explained.
Minoan wine press at Vathypetro in Crete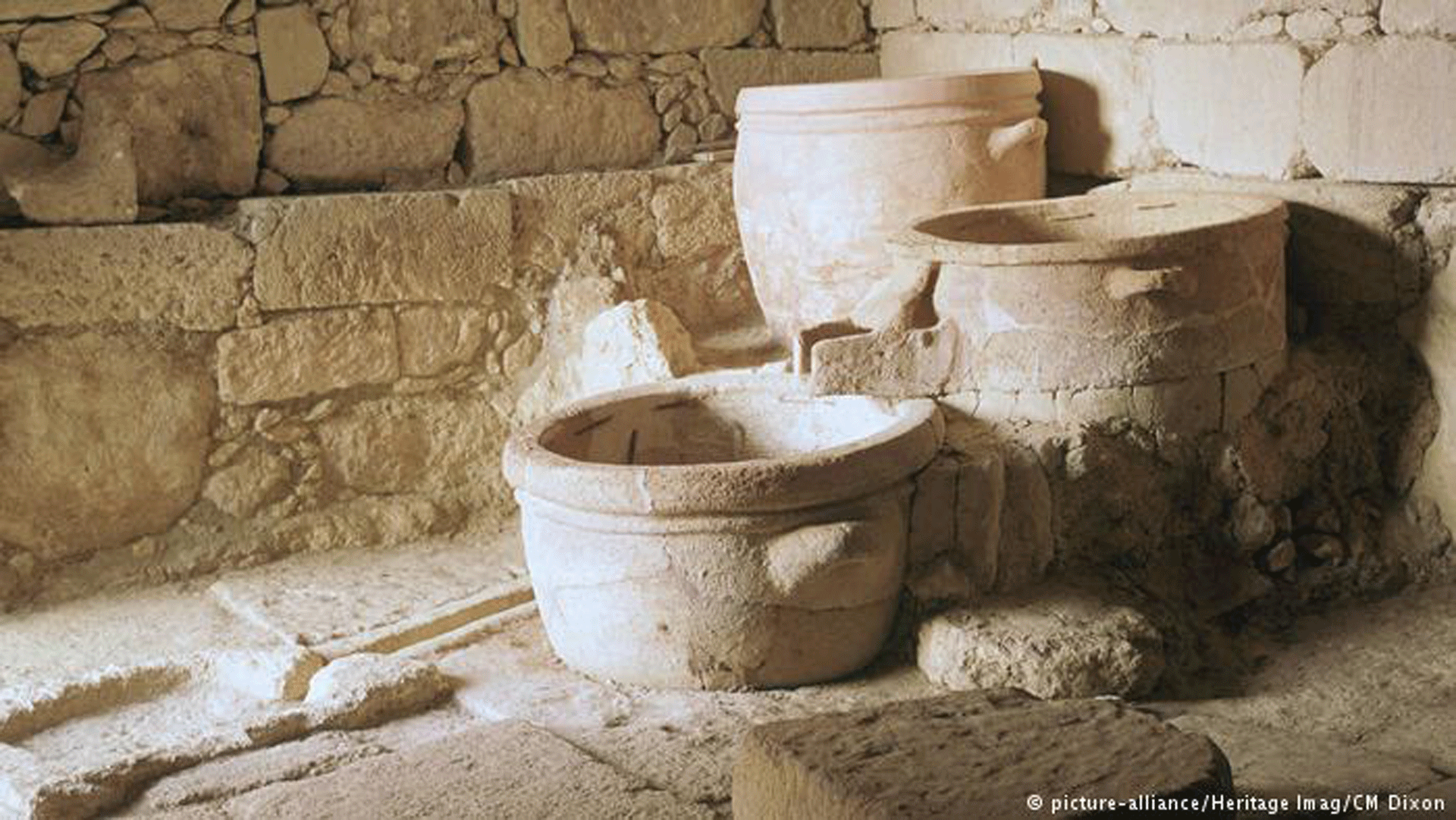 The monastery's vineyard is not completely pesticide-free, as its manager, Reverend Athinagoras works towards promoting "smart work and respect for the environment, which is the only way to survive," he said. He was therefore happy to find out that other people were working towards this goal within the country.
Towards more sustainable tourism
A project with similar objectives is currently being set up in Crete. "Taste Crete," an endeavor initiated by the TUI Care Foundation and the sustainability initiative Futouris, aims to support the island's wine and olive oil producers' transition to sustainable agriculture and help them build stronger networks with the main hotel owners.
TUI Care Foundation supports the island's wine and olive oil producers.
Currently, many hotel chains must import their olive oil from Athens, while the local farmers struggle to distribute their products. By organizing as cooperatives, small producers have better chances of reaching larger local markets.
Local products for sale in the shops in Crete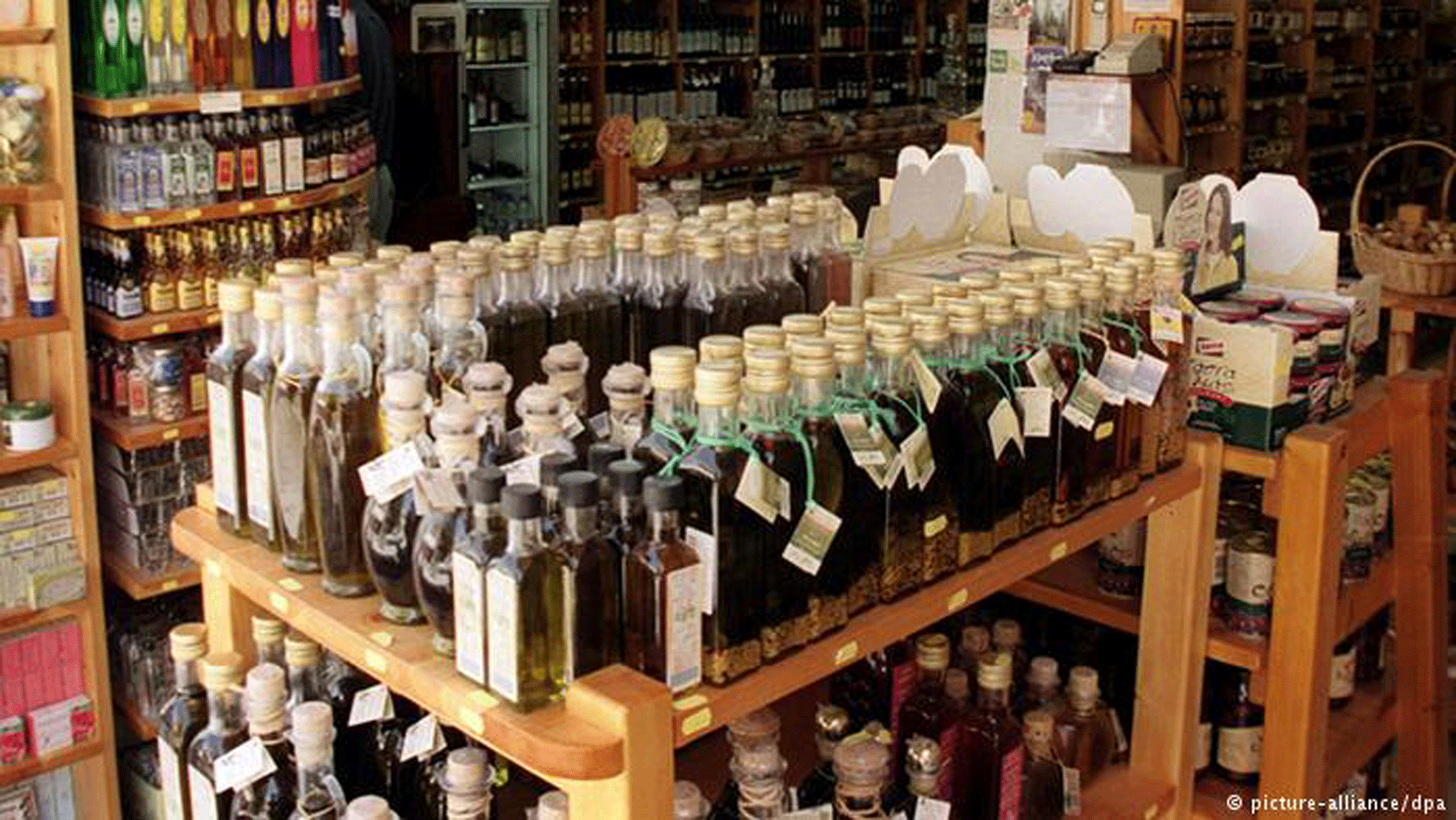 Cretan mezzes are small culinary specialities
The local wines also pair especially well with the island's exceptional culinary specialties. Cretan mezzes are delightful small dishes offering a shared experience for all the guests around a table. One of theses appetizers is made of stuffed zucchini blossoms: a pure delicacy.
Another one, the dakos, appears deceptively simple but it is truly addictive: These oven-dried barley bread crisps are topped with ripe puréed tomatoes, crumbled Cretan mizithra cheese, and of course, a generous shot of olive oil. The juices seep into the crunchy bread, offering an experience you'll be ready to repeat anytime.
Dakos, a culinary speciality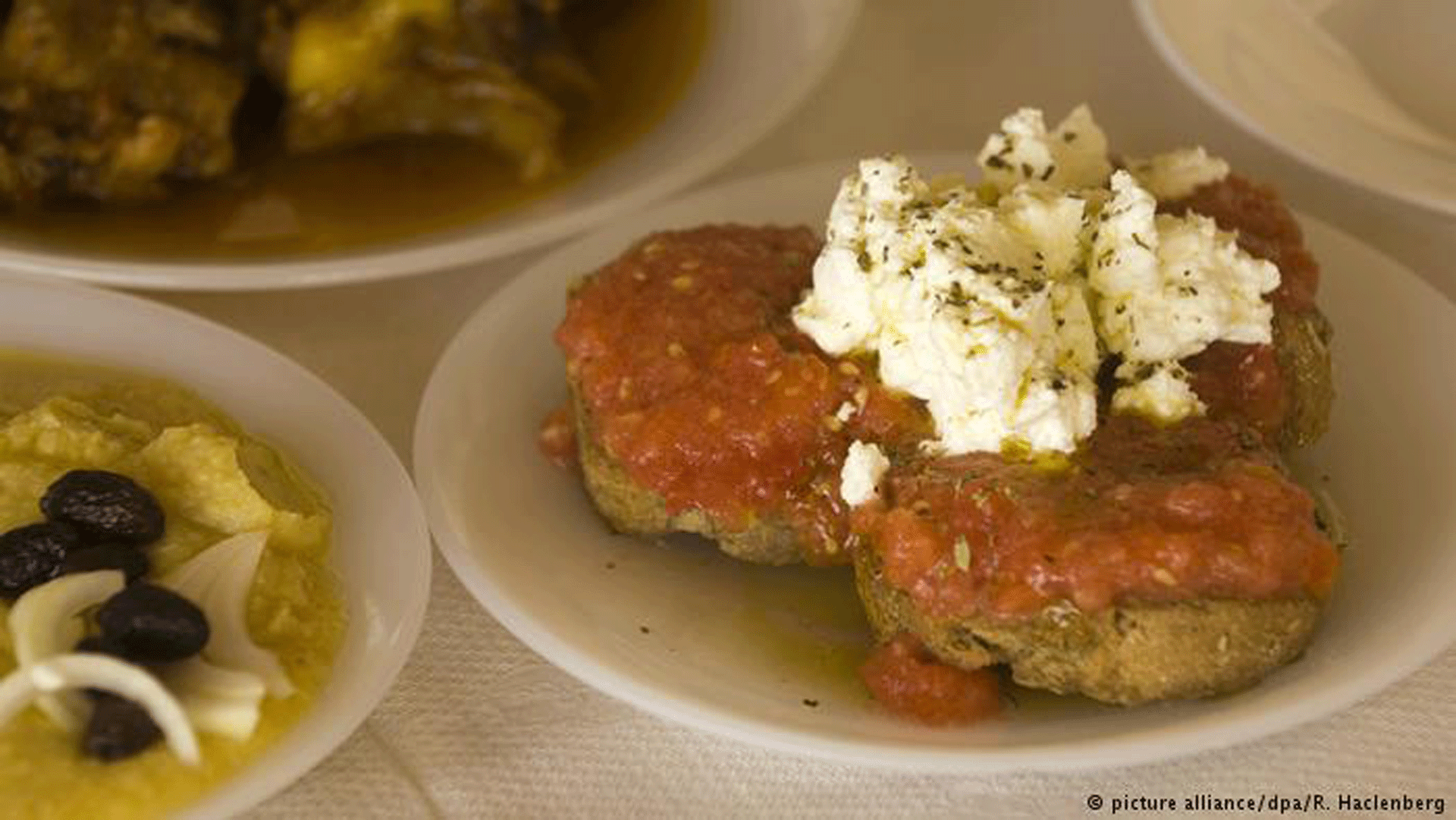 You could read more for "TUI Cares for Crete – Sustainable Food" at http://action-crete-homes.com/crete-on-the-way-to-becoming-a-model-destination-for-sustainable-food-on-holiday/
Source: http://www.dw.com/en/beyond-the-beaches-discovering-cretes-delicacies/a-39864371