May 25, 2015

Pacific World Index Ranks Greece Among Top Three Most Popular Europe Destinations
Greece has been listed among the top three most popular destinations in Europe, the Middle East and Africa (EMEA), in the Pacific World Destination Index for December 2014.
Greece ranks first in popularity followed by the UK and Italy.
"The Athens Classic Marathon, the 'Authentic' marathon is not just a sporting event but a bridge uniting the legend of Marathon to today," Simone Kohl, operation manager for Greece said.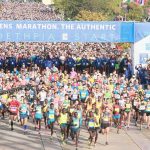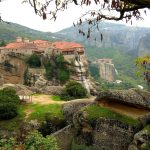 "The 32nd edition ran in November, attracting guests from all around the world. For incentive groups, the Meteora Museum has recently opened, focusing on the wonderful world of mushrooms, offering a selection of activities from cooking classes to foraging, all with the great view ofMeteora," Kohl added as reasons to visit Greece.
The Pacific World destination index provides corporate, association and agency planners with an advanced indicator of destination popularity for international meetings, incentives and events. 
The index assesses over 5,000 international enquiries, meeting and event results and feedback from attending delegates from around the globe.
Pacific World is part of TUL Travel PLC.
Source :  news.gtp.gr