May 25, 2015

The sacred mountains of Greek mythology
A list of the most beautiful Greek mountains featured in Greek mythology
The imposing mountains of the Greek nature have always played an important part in the life of Greeks, who incorporated them in their myths and legends as sacred places full of spiritual energy.
Since ancient times, the mysterious rocky peaks of the Greek landscape were thought of as the abode of Gods and mythical creatures that drew their power from the clear sky, the rocks and the lush vegetation covering them.
Nowadays, the Greek mountains are popular destinations among outdoor enthusiasts, as they offer the ideal environment for hiking, fishing, four wheeling, cross-country skiing, snowshoeing, canoeing, climbing and camping. However, their spiritual energy can still be felt by those who visit them with an open mind and a desire to escape from the hectic life of the city.
See below a list of the most beautiful Greek mountains featured in Greek mythology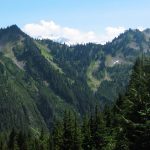 Mount Olympus
The highest mountain peak in Greece, it was regarded in ancient times as the home of the Greek Gods. It was also considered the site of the War of the Titans, where Zeus and his siblings defeated the Titans.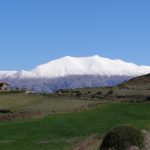 Mount Ida
Located in the Rethymno regional unit in Crete, this mountain was sacred to the Greek Titaness Rhea, and on its slopes lies one of the caves, Idaion Andron, in which, according to legend, Zeus was born.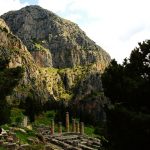 Mount Parnassus
This mountain of limestone in central Greece towers above Delphi, north of the Gulf of Corinth, and offers stunning views of the surrounding olive groves. According to Greek mythology, this mountain was sacred to Dionysus and the Dionysian mysteries; it was also sacred to Apollo and the Corycian nymphs, and it was the home of the Muses.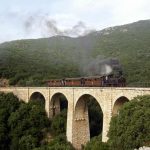 Mount Pelion
Located at the southeastern part of Thessaly in central Greece, it forms a hook-like peninsula between the Pagasetic Gulf and the Aegean Sea. In Greek mythology, Mount Pelion was the homeland of Chiron the Centaur, tutor of many ancient Greek heroes, such as Jason, Achilles, Theseus and Heracles.
Source: http://en.protothema.gr/the-sacred-mountains-of-the-greek-mythology/