A lifetime investment that can offer you more than you think
Being one of the leaders of European tourism, Greece offers to its citizens and foreigners the climate of attractive investment in the field of real estate acquisition. Such kind of investments in countries with developed tourist infrastructure are characterized by minimum risk and dynamic payback in case of acquisition of commercial objects.
Greek legislation allows the acquisition of real estate by citizens coming from countries that are not in the European Union. However, we have some restrictions, the purchase of a property located in frontier and in recreation zones, including sign reserves, demands coordination with authorities. And the status of territories constantly changes, therefore consulting competent lawyers is necessary before the conclusion of any agreement.
The following advantage in the acquisition of real estate in Crete is the wide range of
properties
, from small apartments in the cities, to luxurious villas on picturesque coasts. The variety of prices allows to pick up a property practically for any budget. The third unconditional incentive of investment is the fact of available prices for the majority of European countries. The fourth plus is the simplified mechanism of acquisition of real estate objects.
Three reasons why potential investors want to invest in a property in Crete. It is a favorable place of free assets, as a way of receiving residence permit or the Schengen multi-visa, and as an excellent income by acquiring rooms for rent.
How to Get an EOT License
For info on renting out your Property in Crete and How to Get an EOT License click on the image below.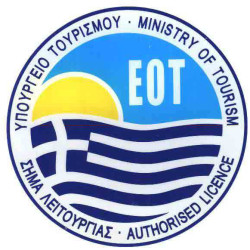 An Ideal period for investments
For those who regard real estate in Greece as an investment of capital, now is the most favorable market conditions. Because of the economic crisis there was a considerable falling of the prices for the Greek real estate. Having experienced that situation, many skilled investors re-enter the market of the Greek real estate. That, in the nearest future, can become the reason of growth-return, especially in the sector of the objects located in resort zones.
For new owners of real estate in Greece, who prefer residence and rest in this country, applying for Schengen visa has been simplified. If the property's value is over 250.000 € a permanent residence permit is issued, which has to be renewed every five years (or in case of more than one properties then the summarized cost of them has to be over 250.000 €).
Concerning buying real estate in a resort zone for the purpose of an income source, potential investors can see the statistics. The tourist rent, even in crisis, made a stable profit for owners, advancing other types of the commercial activity.
Despite the fact that last years' events have fairly loosened economy of Greece, analytics continue to consider real estate in this region as a sector of perspective place for financial assets. And taking into account that crisis struck serious blow to construction and many large developing projects, real estate market in Greece, having lost rates of a gain of new funds, can pleasantly surprise owners with dynamic lifting in the nearest future.