"Το όνειρο μου ήταν να χτίσω σπίτια όπου κάποιος μπορεί να περάσει τη ζωή του χωρίς να ανησυχεί για όλα τα προβλήματα που προκύπτουν από μια κακή κατασκευή. Αυτός ήταν ο λόγος που δημιουργήθηκε η Action Constructing. Για την Action, η ποιότητα είναι πάνω από όλα."
Μανώλης Βελιβασάκης – Ιδρυτής & Διευθυντής της εταιρείας Action Co.
Η 30-ΧΡΟΝΗ ΕΜΠΕΙΡΙΑ ΜΑΣ ΣΤΗΝ ΚΑΤΑΣΚΕΥΗ ΜΠΟΡΕΙ ΝΑ ΕΓΓΥΗΘΕΙ
ΤΑ ΑΚΙΝΗΤΑ ΜΑΣ
Είτε πρόκειται για ένα δεύτερο σπίτι ή όχι, μια βίλα, ένα διαμέρισμα ή μια σύγχρονη πολυκατοικία, σίγουρα θα βρείτε το σπίτι των ονείρων σας, μεταξύ των διαθέσιμων ακινήτων μας. Αν όχι, τότε χρησιμοποιήστε την Κατά παραγγελία υπηρεσία μας και θα το δημιουργήσουμε εμείς για εσάς.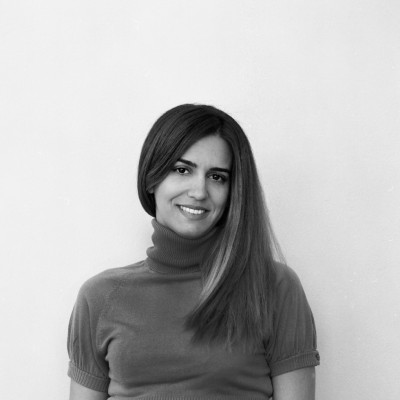 ΛΙΛΗ ΒΕΛΙΒΑΣΑΚΗ
Αρχιτέκτονας μηχανικός, Περιβαλλοντολογική μελέτη – Διακόσμηση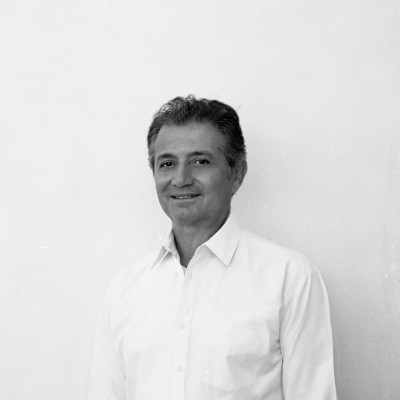 ΜΑΝΩΛΗΣ ΒΕΛΙΒΑΣΑΚΗΣ
Διευθύνων Σύμβουλος, Επικεφαλής Αρχιτέκτονας Μηχανικός – Κατασκευαστής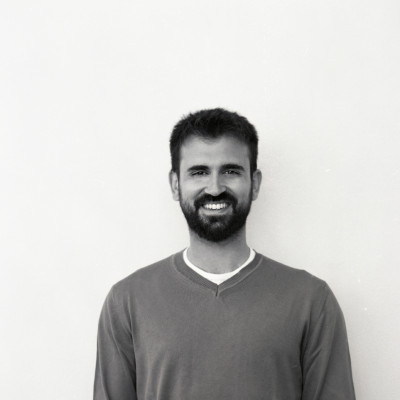 ΓΙΩΡΓΟΣ ΒΕΛΙΒΑΣΑΚΗΣ
Αρχιτέκτονας Μηχανικός, Αστικός σχεδιασμός – Οπτικοποίηση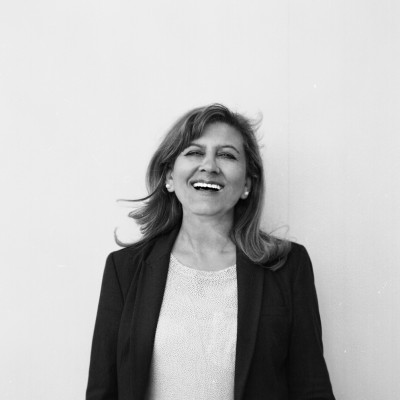 ΣΟΥΛΑ ΚΑΡΑΧΡΗΣΤΟΥ
Αρχιτέκτονας Μηχανικός, Δημόσιες Σχέσεις – Διευθυντής Ανθρώπινου Δυναμικού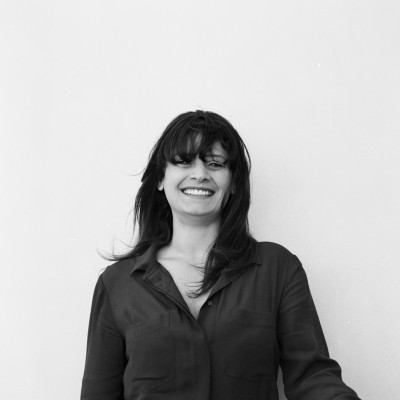 ΕΛΠΙΔΑ ΒΕΛΕΓΡΑΚΗ
Σχεδιάστρια – Υποστήριξη Πελατών
ΒΑΓΓΕΛΗΣ ΑΠΟΣΤΟΛΑΚΗΣ
Εργοδηγός
"We employed Action to build us a bespoke villa on our existing plot. Even though we had very specific ideas around design and details, and were usually communicating from the UK, Action were receptive, friendly and helpful throughout the process. The quality of construction is excellent, and we would recommend them. We now have a beautiful villa and pool admired by family, friends and guests".

"Back in 2015, we selected Action Constructing as our partner for the conception of our long-dreamed small-scale holiday resort and private villa, after a pitch we organized between 4 competitive companies. The core team of Manolis, George, Lilly definitely won this pitch because they really understood our briefing, and delivered an astonishing architectural concept for the 4 studios that both touched our emotional as our business requirements. They combine a can-do mentality with a sound understanding of our western-European building standards and preferences in details of materials and applications. During the building process we appreciated the frequent communication, and of course the strive for quality of Manolis and his team, to guarantee a valuable result for their customers. Delivered early 2017 - in time! - , we are happy living here and running Galini Breeze successfully now. As this is greatly due to the fruitful cooperation with Action Constructing, we highly recommend them for likewise projects!"

"From the first time we met Manolis and Soula, to work on the plans and plots, through changes and choices, they and their staff could not have been more helpful, friendly and efficient. We are extremely happy with our villa and would highly recommend them to any potential buyers of property in Crete"

"After more than 10 years of holidays in Crete, my wife and I were wondering: would it not be nice to have a property here? During three more years, we went searching, trying to make our dream come true. We went with several people to visit different plots, study plans, houses in progress... nothing that was really interesting for us (about costs-quality, our own budget). Until the beginning of 2011. We find Action Constructing: bull's eye! We went looking in Agia Triada. My wife and I looked to each other: this is it! And indeed, three months later we were proud to be owners of a house in Crete. We had it like home for us; home is where the heart is! Action Constructing is working with very professional, honest and efficient people, who are also very helpfull when we have questions of any kind. We haven't met such nice and friendly people for a long time! Thanks to Manolis, Soula, Elpida, Sofia & Vangelis who helped us making our dream come true."

"Absolutely fantastic! All of you have really done a great job. It really does not only come up to our expections but surpasses them by a country mile. The attention to detail and the "things are never too much bother" support service provided, followed by the very obvious pride in the workmanship, must set you apart from the competition and I would be very happy to recommend you to any prospective house purchaser. All the above has combined to make the whole build process and ongoing maintainence, easy and worry free. To be honest, without the additional support in buying furniture, white goods and lighting, I am not quite sure how we would have managed this from a distance." Karen and Chris Endres

"Quality – Trust – Availability" "Action Constructing is a very professional driven company, that rewarded our trust and build a villa of very high quality in Agia Triada. We have had a great experience through the building process and have enjoyed the availability of the kind and skilled staff. Should we ever build another villa on Crete, I will at all times choose Action Constructing as constructors and I highly recommend it to everyone."

"Having previously a house built in Crete, with most of the problems normally associated, it was a pleasure to have our new house built in Xirosterni by Action Construction of Rethymno. Action has provided a flawless service, from the design stage to the finished product. Communication between the UK and Greece via email was perfect, with photographs of all the stages of development, being regular and accurate. All budgets were agreed and adhered to, without any 'hidden' extras. The 'finish' on the house has been excellent with a professional eye to detail, and the after service also good. The region has been cleaned up and left in a very good condition. I would not hesitate to recommend Action to others, wishing to build a home in Crete, and I will use them again if or when, I want to build again on the island."

"In 2003 my husband and I decided to build a house in Crete. Then we had the daunting task of finding a reputable company. We were aware of many horror stories regarding holiday homes. My husband is a construction engineer and I am a teacher of Art. Needless to say, our standards of both design and construction are extremely high. We are fortunate to be acquainted with the director of a large company who deal with land purchase and building in Europe. On his recommendation, we contacted Action Constructing of Rethymno. From the very beginning the attitude of Manolis and Soula put us at ease. Their employees could not have done more for us. We were given both professional and friendly advice. Nothing was too much trouble. We were told that they would do their utmost to construct the house of our dreams; that has proven to be the case. Hours were spent in conversation in order that we would get the absolute best that our budget could afford. Action Constructing is a company who excels at listening, offering advice and delivering solutions. After discussing our ideas, they were modified and improved. We are now the proud owners of a unique dwelling which combines the best of both modern and Cretan design. We would have no hesitation in recommending Action Constructing. We will always be grateful that theirs is the company we chose."

Sonja and I have now spent six fine years in Loutra, in the exellent property, constructed and built by you and your company on a lovely spot, having a 360 degree of wonderfull views from Psiloritis to the blue Mediterenian Sea. The time has now come for us to go back to Denmark. Looking back on the overall process, we would like to express our utmost respect for the very friendly, constructive and cost-effective way of handling the building process from the first wild thoughts to the final delivery of the keys for our new wonderfull home. Your personal and intensive After Sales follow up, has been a pleasure for us to participate, as our ideas allways have been the leading issue in every of the very many discusions and agreements we have expierienced together. As a Chief Marine Engineer, my expectations to the technical standards of the house were International High End. During our living here, the Loutra property showed up to follow these standards. The property is today a very fine example of your skilled performances in the fine Art of constructing buildings for good living. And - needless to say - easily sold to a new family looking for high standards. Last but not least, Sonja and I, as newcomers to Crete, have had the great pleasure to benefit from your personal guidance on how to cope with all the other aspects of life on Crete. You, your staff and the company, have our best recommendations for the future."